Strong customer relationships are the source of a businesses' long term success. Loyal and satisfied clients are a company's largest asset. Below are research results showing how successful long-term customer relationships derive revenue: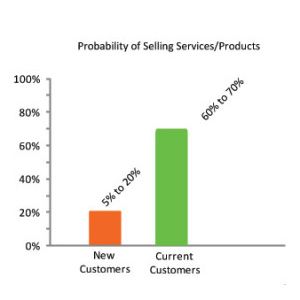 70% of buying experiences are based on how the customer feels they are being treated. (Mckinsey)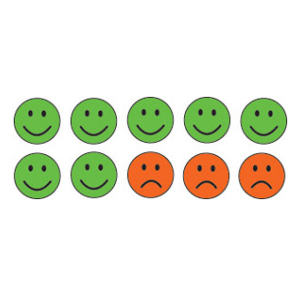 As the chart below shows, the probability of selling to an existing customer is 3 times higher than selling to a new customer. (Marketing Metrics)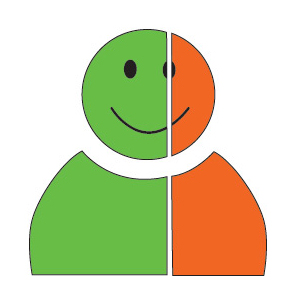 59% of Americans would try a new brand or company for a better service experience. (American Express Survey)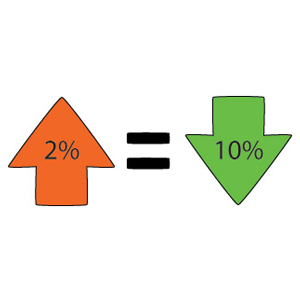 A 2% increase in customer retention has the same effect as decreasing costs by 10%. (Leading on the Edge of Chaos, Emmet Murphy & Mark Murphy)
We all agree that having positive customer relationships is critical to success but knowing how to create or improve these relationships can be difficult. A great place to start is to focus on your sales and feedback processes. People want to feel they are being heard. This is especially true when it comes to the sales process with a potential client. Ensure your sales people are active listeners – if a sales person has trouble listening, that should raise a red flag to you. Your goal should be to reduce redundancy and facilitate seamless transitions throughout your touch points. Customer feedback should be reviewed and integrated into your future actions. This feedback is imperative since customers who do provide their feedback, typically do so sincerely. Research conducted by Rapide, a UK communication consulting company, shows that 43% of those surveyed do not complain or leave feedback because they don't think that the business cares. 81% of those same customers said they would be willing to leave feedback if they knew they would get a fast response[1].
So, how do you implement a stronger feedback system or sales channel?
Well, Forrester Research outlined four key points of measure in a report named "How Unified is your Customer Experience?" that provides a foundation for where to start when revising these processes. Consider these items:
Value – Are encounters adequately meeting customer needs and do they support the same value proposition of your product?
Transition – How seamless can customers move from one part of their experience to the next?
Presentation – Is the look and feel consistent across all encounters?
Trust – Can customers trust that they will receive the same value from a company regardless of when, were and how they interact?
There needs to be a way of wiring your business across all touch points to collect feedback in a quantifiable method. This gives you the ability to refine your customer retention processes.