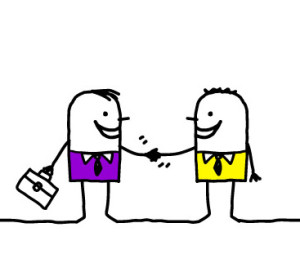 "Unless you have 100% customer satisfaction…you must improve." Horst Schulze, former President of Ritz Carlton
Customer satisfaction resides in the relationship developed between a business and a consumer. Research shows that buying experiences are based largely on how customers feel. In order to achieve perfection in customer satisfaction, one must pursue perfection in the relationship. Former Ritz Carlton President, Mr. Horst Schulze, believed in the notion that the customer is everything. Schulze says, "Employees do not simply serve a function, but provide assistance in a dream or vision of the company". He explains that employees cannot be simply trained to deliver what the customer or company wants; they must have an initial desire to achieve the vision in question[1]. This is the basis that ITS high level of customer service stems from; our employees are driven to fulfill your service needs. At ITS we put the customer above all else. You are our vision; we strive to make sure you are confident that all of your business communication needs are met and your expectations are exceeded.
Based on findings gathered by Consumer Reports, 67% of respondents end calls [with customer service] without having their problems addressed or resolved[2]. Every call we receive is treated with the highest level of importance. Technology services can be unpredictable – we want our customers to be confident knowing that there is a team with the experience, expertise, and resources dedicated to handling or resolving all inquiries as soon as possible. Allowing you to focus on your business goals.
There will always be other service providers for you to choose, much like there are numerous hotels to choose to stay with. Nielsen Holdings found 70% of buying experiences are based on how the customer feels they are being treated[3]. Knowing this, consider the reasons you keep going back to a specific business. Is it because of how they make you feel or because they remedied a situation even if the circumstance were out of their control? Like most businesses, with a service provider, the tangibles (i.e. products or services) can be mimicked, but the intangibles (i.e. responsiveness or follow up) are what's unique to every provider. At ITS our goal is to provide you with the best experience while delivering service that meets or exceeds your requirements.
A service provider is not a provider if there aren't any clients to provide to. Forrester reports that customer power has grown substantially, with 73% of businesses now using and trusting recommendations from friends and family[4]. Our company is built upon our relationship with you. Your feedback and input drives our success.
Thank you for letting ITS become a part of your business's history.