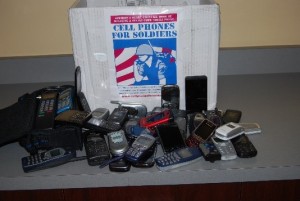 ITS is proud to support our military men and women through the Cell Phones for Soldiers program. Cell Phones for Soldiers is a nonprofit organization dedicated to providing cost-free communication services to active-duty military members and veterans. You can donate your old, gently-used mobile to make a big difference in a soldier's life. ITS is your local official drop-off location for this program. We are sending out a big Thank You to all of our customers who have already donated phones for this program! Last month we sent in over 35 phones!
How, you wonder, does a donated cell phone turn into cost-free communications to our soldiers? Donated cell phones are sold either to an electronic refurbisher or a recycler. The money received from the recycling of cell phones is then used to purchase international calling cards for active-duty military deployed overseas to connect with their friends and family back home. It is also used to provide emergency financial assistance to veterans.
In case you are wondering what happens to the data stored on your old phone, once the charity receives a donated cell phone, the device is quickly wiped of all personal information and checked to see if it is repairable. A cell phone that is repairable is sold to an electronic refurbisher who will repair the device and resell it in the aftermarket. However, cell phones that are either too old or completely broken are sold to recyclers who strip the devices of any salvageable components and/or rare metals and then responsibly recycle the remaining parts.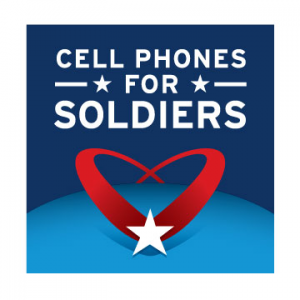 So next time you open that junk drawer and discover a collection of old cell phones, make a point to drop them off at our office located at 4100 Guardian Street, Suite 110, Simi Valley, Monday – Friday between 8:00 a.m. and 5:00 p.m. We will even provide you a donation receipt. To find out more information about the program visit http://www.cellphonesforsoldiers.com/