Our solutions include telephone, VoIP, Unified Communications, internet access, computer networking and IT support services. Our goal is to support the incredible work of the Southern and Central California's nonprofit community. With our extensive knowledge of how non-profits work and technology, we can have an honest and meaningful technology conversation about the solutions that best fit your business model. When we meet our discussion will include the benefits of having ITS: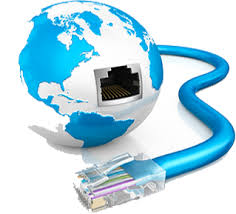 Providing a feature-rich cloud based Unified Communications Management platform and explaining which features your organization will benefit most from
Manage all aspects of installing a new telephone system, including project management and the coordination of ports and cutovers.
Manage the day to day IT for your users and network not only ensuring up to date security but also allowing your staff to focus on their tasks, not their IT
Install and upgrading network servers, including comprehensive and intelligent IT consultation for organizational leaders
Provide round-the-clock emergency support with our on-call technicians
Provide a remote support team that can solve most issues without an on-site visit
Keep your organization protected with monitored data backups
All of this is backed with the promise that when you call us you will speak with a live person who is ready, willing and able to assist you quickly. We know your time is valuable and we recognize that with everything we do.
If you are not familiar with the California Teleconnect Fund or want to learn more we've put together Teleconnect FAQs. In late 2017 there will be new rules related to who qualifies. You can also get more details on the CPUC's web site at http://www.cpuc.ca.gov/ctf/
This overview to the California Teleconnect Fund for nonprofits is intended to be a helpful quick reference. For the latest information, complete details and official eligibility requirements, application and instructions please visit the Public Utilities Commission website. http://www.cpuc.ca.gov/ctf/