Program Overview
Become an ITS Authorized Channel Partner and get ready to ignite growth and fuel profitability…
As businesses struggle to stay competitive, customers demand a single provider who can deliver world-class business telecom solutions and services that will address all their communications and networking needs as well as help them save money. They want to rely on a trusted partner to keep their business running at the optimal performance, utilizing technology advances where they are needed, now just because they are the latest. At ITS, we offer it all – from cloud and voice solutions; to internet access and desktop/networking support; to equipment and infrastructure – utilizing the latest technology available.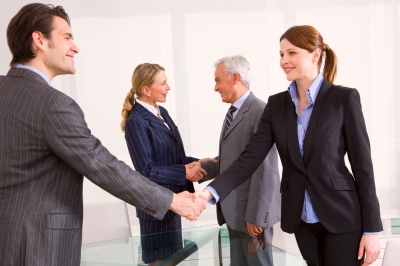 As an ITS Authorized Channel Partner, you can be that single provider for your customers! ITS will help to arm you with the knowledge, skills and products your customers need and expect.
Accelerate your growth – foster growth with the ITS product offerings allowing your company to recognize increased revenue streams.
Differentiate your business – by offering your customers the complete package; everything from local dial tone to business class internet, managed IT Services, Data Security and Business Continuity solutions. ITS will provide you the products, training and tools you need to be successful. Whether you want to just sell the solution and then move on to the next deal or if you want to completely manage the whole customer experience, ITS has a partner program that will work for you.
Increase your profitability – by offering your customers superior services and offerings, knowing the ITS staff is behind you to ensure complete satisfaction, you can focus your business on making sales, not worrying about managing the behind the scenes details and allowing you to increase your profitability.
As an ITS Authorized Channel Partner, you are eligible to resell all of the products and services that ITS offers to your clients allowing you to broaden your business portfolio without the investment of creating a new division or dealing with the challenges of becoming a CLEC. ITS is authorized by the Federal Communications Commission (FCC) and California Public Utilities Commission (CPUC) to offer phone services, broadband and other digital services. An ITS Authorized Channel Partner relationship can also be very lucrative by providing you with generous commissions on your customers recurring monthly revenues. ITS will help you market the products and services to your clients by providing training, sales support and co-branded marketing materials and documentation. If you are interested in learning more about how the program works and the benefits of becoming an Authorized Channel Partner, please complete and submit the Channel Partner Information Request form.