Internet Access
ITS offers the fast, secure, reliable, and affordable Internet connections that your business deserves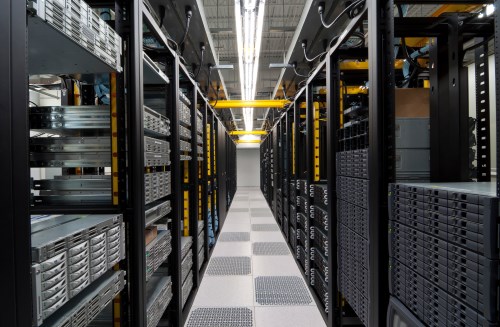 These days we all rely on the Internet to get on with our daily lives. Businesses, however, need more than just Internet Access. They depend on ultra-fast and secure Internet connections to maximize work efficiency, stay connected, and ensure client satisfaction. With that in mind, ITS offers a range of business Internet options, including carrier agnostic SD WAN solutions, and cost effective 4G LTE Failover ensuring your business is always connected. We'll be happy to consult with you for the best option to suit your requirements.
Your business will never need less bandwidth than it has today. And to stay competitive, you'll require an ultra-fast, reliable and secure network to keep employees connected from anywhere, maximize efficiency, and ensure client satisfaction. ITS offers a range of networking solutions, including high speed Internet, SD WAN, 4G Failover, and Quality of Service solutions to keep your business running smoothly, and ahead of its competition.
Internet Access from ITS offers:
Ultra-fast and secure Internet connection
Stable connection that lets you do away with reconnecting
Support for Voice over IP, cloud services, and all other mission-critical applications
Various Internet options including T1, Wireless Broadband, Business Ethernet, Fiber, MPLS, Fixed Wireless, Cable and Business-Class DSL, and all are available with a 4G LTE Failover option.
24/7 support whenever you need us
ITS also offers a wireless failover product for when your traditional internet access is interrupted.
ITS provides every kind of bandwidth available to meet the needs of each unique business.
To better understand the broadband choices available, please view our infographic here.
Regardless of the speed and SLA you need, we have a solution that will meet your specific needs and at a price you can afford.
ITS has long established partnerships and resale arrangements with the following companies so you don't have to deal with the hassle of working with the carriers directly.