Managed IT Services
Your technology should work for you - not against you
If only there was a way to stop your IT from breaking, a way to eliminate costly computer repair bills, a way to drastically reduce unscheduled downtime and a way to wave goodbye to technology troubles for ever. The good news is - there is. It's called Managed IT Services from ITS.
With an ITS Managed Service Plan you'll also optimize your IT spending, get more from your technology investment and keep more of your internal resources focused on core business activities. ITS Managed Services Plans make it easier than ever for you to understand, budget, and manage your monthly IT requirements.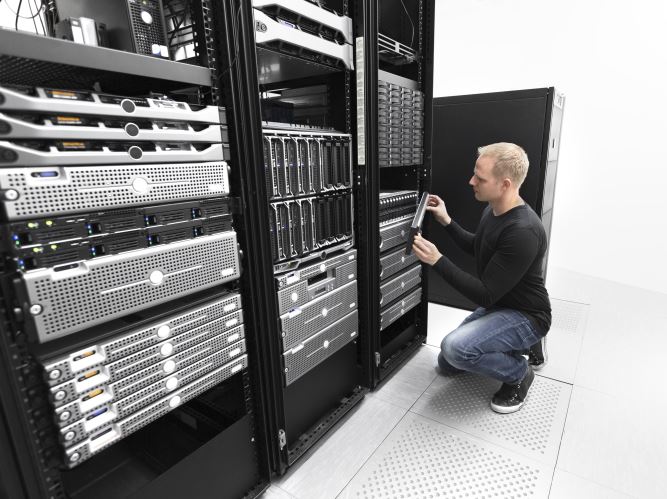 From end point security and infrastructure to desktop support and disaster recovery, IT teams have their hands full. Fortunately, there's ITS. For nearly three decades, our technology experts have helped customers streamline their business with managed services. No matter the size of your business, our Managed IT plans are scalable, affordable and leverage business continuity to keep your data safe and secure. With all-inclusive support and 24 by 7 monitoring, ITS eliminates unpredictability to both your organization and your budget to deliver a better return on your technology investment and keep your business running smoothly.
Managed IT Service Plans from ITS, give you:
24/7 monitoring - get peace of mind knowing your systems are safe
Proactive maintenance - we'll locate and mend problems before they disrupt the running of your business
Remote & overnight services - we'll take care of issues from afar or at night so you're not interrupted
All-inclusive IT - flat-rate IT services, including hardware and software, allow you to budget better
See What's Included In Our Plans
The ITS Managed Service plans consist of 4 primary elements: IT management services, remote Help Desk support, Cloud-based tools and technologies, and expert-level strategic consulting services.
We offer plans to meet the needs of small and medium businesses that include support for users, servers, networks and even disaster recovery/business continuity included.
Managed Services from ITS bring predictability to both your organization and your budget, giving you a better technology ROI and more time to deal with what really matters - your business.
Stop downtime and take control of your technology.