Microsoft Office 365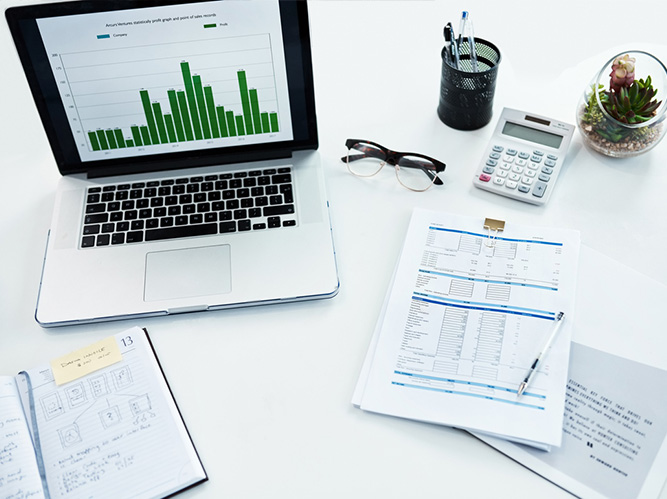 Technology has changed the way we do business. Solutions are available to give businesses flexibility of how we work, where we work, and when we work. All companies, no matter how large or small are going through the technology change. At the center of this change is people. People challenging businesses like yours to make sure you have everything you need to empower your team to do their best work, the way they want to work, all the while keeping all of your business data secure.
Microsoft 365 Business is a single platform and security solution created with the ever-changing business in mind. It keeps things simple for you and your people while bringing together the best that Microsoft has to offer. Combining the security features and innovation of Windows 10 with the power and familiarity of Office 365.
Security Always-on
The security you need is built in. It works for you behind the scenes. All Managed company devices will be automatically kept current with the latest features and security updates.
Simplified
Manage all your IT services in one place and minimize the work so you can focus on what matters. With Microsoft 365 Business and ITS you don't have to deal with a complex IT process to get people set-up. Let us handle your device and application management so you don't have to.
Flexibility
With Microsoft 365 Business, all of your Office documents are kept up to date and accessible from anywhere, including your calendars, email and contacts. You can access documents offline with automatic syncing of your work documents giving you the flexibility to keep working even if you don't have internet access.
Together is better
You can create, share and work together on the same document with your coworkers or people outside of your organization. No matter where people are working, you will have access to the most recent versions of your documents.
Microsoft Office 365 Business Package Choices
Business Essentials
Business
Business Premium
Business Premium + Project
Services Only


(does not include Apps)

Applications and OneDrive


(does not include Services)

Applications & Services
Applications & Services + Project Pro

What is included:

Email with 50G Mailbox
1TB file storage / sharing
Skype Video Conferencing
Office Online

What is included:

1TB file storage and sharing
Fully installed office on PC/Mac
Office apps on tablets

What is included:

Email with 50GB mailbox
1TB file storage and sharing
Skype Video Conference
Fully installed Office on PC/Mac
Office apps on tablets

What is included:

Email with 50GB mailbox
1TB file storage and sharing
Skype Video Conference
Fully installed Office on PC/Mac
Office apps on tablets
Applications
Services

Outlook
Word
Excel
PowerPoint
OneNote
Access

Exchange
Microsoft Teams
OneDrive
Yammer
SharePoint